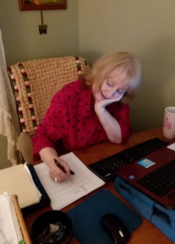 As things in the world continue to be unsettled, the best we can do where we are is to hang on and push through. There is another side, and we'll get there.
In the meantime, if you'd like to, please subscribe to my newsletter and blog below. Your information is not shared with anyone else.
And now...I'd better get busy. I have books to write!
Be the First to Learn About New Books!